Orlando Palace Resort
Orlando Timeshare Promotion
3 Nights in a Two-Bedroom Villa Suite
Plus $200 Visa® Gift Card
starting at
$458
Price for the whole family for the entire stay with Resort Preview - 7 Nights Maximum Stay
Resort Preview Required
Calculate the Price of Your Vacation
Please select your choice of room type and number of nights from the fields below, and then click the calendar on your desired arrival date.
Select Total Number Guests Including yourself
* You, and your spouse/significant other if married or cohabiting, must attend a 120-minute Vacation Club sales presentation. Please read the Terms & Conditions for this promotion to see if you meet the minimum eligibility requirements.
Your Discounted Price
For the whole family, for your entire stay!
$
* Resort Preview Rate
---
---
Room taxes (12.5% due at check-in) are not included.
The retail value of this package may depend on room availability, additional features and travel dates selected. You must complete your stay within 12 months from date of purchase.
Qualifications
This promotion requires your attendance to a 2-hour sales presentation about the developer's Vacation Ownership Club. Please read the complete terms and conditions of the offer for complete details. Do not purchase or arrange any transportation for this reservation until you receive confirmation of final hotel reservations that will be sent to you separately. We will do our best to arrange your desired travel dates.
Guests who fail to meet the qualifications listed below will not be able to check-in at the Resort and will forfeit the package price paid
Attendance of a 90-minute sales presentation of Westgate Resorts is required.
A valid, active MAJOR CREDIT CARD will be required to check-in at this resort.
Both husband and wife must be between 28 and 68 years of age (Head of household must be 28 +, other can be 25 +).
Married or cohabiting couples must have a combined Gross Annual Income of at least $60,000. Combined Annual Gross Income is defined as the combined annual earned income on W-2 forms. Income does not include Child Support or Alimony or Social Security, Commissions, or Investments.
No Singles.
If married, engaged, or cohabiting, both persons must attend the sales presentation together.
Have not participated in a Westgate Resorts' sales presentation within the past 12 months or twice in a lifetime.
Bring, as proof of ID, one picture ID verifying residence at the same address, and one major credit card (American Express/MasterCard/Visa/Discover).
Debit or pre-paid cards are not accepted.
Both parties attending the sales presentation must understand, read and speak fluent English, Spanish or Portuguese without the benefit of an interpreter.
If you and your spouse or cohabiting partner (if applicable) are eligible for the incentive, then both of you must attend and complete the entire presentation on vacation ownership.
Failure to meet these requirements or complete our presentation will result in your credit card being charged the full retail rate of the Resort (at the time of your stay) and the retail amount of any other incentive(s) you have received.
United States residents are qualified to tour except residents of Alaska, Hawaii, Maine, Washington, and Puerto Rico. In the State of Florida, residents of Dade, Duval, Orange, Osceola, Seminole, and Lake Counties OR within a 60-mile radius of Orlando, are not eligible for the promotion.
Westgate Resorts' owners are not eligible for the promotion.
No groups and no more than one family. Two or more families or friends traveling together with the same promotion each are not eligible.
Terms & Conditions
Attendance of a 90-minute sales presentation of Westgate Resorts is required. This promotion does not include attraction tickets. THESE PACKAGES ARE PREPAID, AND YOUR CREDIT CARD WILL BE CHARGED IN FULL WITHIN 24 HOURS OF MAKING THE RESERVATION REQUEST. All persons must be 28 years of age or older. If married, both husband and wife must attend the sales presentation together. Combined annual income must be at least $60,000 with a major credit card. Guests must present a major credit card and valid photo ID at the tour reception desk. Not eligible if you have previously toured Westgate Resorts in the past 12 months or twice in a lifetime. The Resort will accept no "group" tours, no more than two families occupying the same villa. If you have a reservation with us, we cannot offer another reservation to other friends or relatives of yours, but they can stay with you in your villa if the maximum occupancy allows it. All reservations are subject to availability and based on a first-come, first-served basis. Failure to attend the sales presentation or failure to qualify for this promotion will result in a charge to your credit or check card of the full ongoing regular rate at check-out. This vacation package is non-refundable; however, it can be rescheduled one time upon 72-hour advance notice and is subject to a $25 rescheduling fee. If you cannot travel on your scheduled dates, you must give at least 72-hours advance notice of cancellation to avoid "no show" charges. Failure to give 72-hour notice will result in the forfeiture of your vacation package. Should you desire to reschedule your arrival date, let us know before 72-hours in advance of this confirmed arrival date. Based on availability, we will help you select other travel dates within the next six-month period. No refunds for early departures. Offer subject to change without notice. This offer is not transferable and is not valid in conjunction with any other offer. Accommodations price shown is good for three nights for two (2) adults and up to two (2) children, under the age of eighteen (18), in a studio villa during value season, unless otherwise noted. Reservations are first-come, first-served, based upon availability and inventory. The average promotional value for packages shown is between $33 and $119 per night based on travel season. Travel during peak season, holidays, and special events are subject to a surcharge of $15 extra per additional night and $30 extra per night during the holiday season and special events. Up to two additional nights and one and two-bedroom units are available. In the State of Florida, residents of Dade, Duval, Orange, Osceola, Seminole, and Lake Counties OR within a 60-mile radius of Orlando, are not eligible for the promotion.
Vacation package amenities include, where available, access to pools, paddle boats, mini-golf, fitness center, bike rentals, putt-putt golf, sports court, sports equipment rental, movie theater, boarding pass printing, and in-room safe. Guest is responsible for any taxes, fees, and other government and airport-imposed charges, Wi-Fi Internet Access, local/long distance calls, tips, gratuities, meals, beverages, alcohol, transportation, package handling fee, spa services, and waterpark admittance.
OUR SERVICES ARE LIMITED TO MAKING THE RESERVATION ON THE HOTEL OR RESORT YOU SELECT, PAYING FOR SUCH ACCOMMODATIONS AND (IF INCLUDED IN THE PACKAGE) PAYING FOR THE ATTRACTION TICKETS SELECTED IN THE RESERVATION. ALL INCIDENTALS AND HOTEL/RESORT FEES ARE THE GUEST'S RESPONSIBILITY. TAXES ARE THE GUEST'S RESPONSIBILITY UNLESS INDICATED IN THE PRICE DISCLOSURE. WE ARE NOT RESPONSIBLE FOR THE ACTUAL FULFILLMENT OF THE SERVICES FROM NEITHER THE HOTEL NOR RESORT SELECTED, AND ANY COMPLAINTS SHOULD BE ADDRESSED DIRECTLY WITH THE SERVICE PROVIDER (HOTEL OR RESORT'S FRONT DESK) NOT TO US.
A VALID MAJOR CREDIT CARD WILL BE REQUIRED TO CHECK-IN AT THIS RESORT. YOU WILL NOT BE ABLE TO CHECK-IN WITH A DEBIT OR PREPAID CARD
IMPORTANT NOTE: Participants in the promotion who do not meet the qualifications outlined in the above Details of Participation, including those who fail to attend the sales presentation, will have charged to their credit or check card a penalty fee of $350 or the full regular rate of the accommodations at the time of check-out, whichever is greater. Participants with confirmed reservations who fail to check into their reserved accommodations on the first reserved date or who fail to reschedule their reservations AT LEAST 72 HOURS IN ADVANCE OF CHECK-IN DATE will forfeit the package purchase price. By making a reservation in response to this promotion, you agree to this policy. Offer expires 12 months from the date of purchase.
THIS ADVERTISING MATERIAL IS BEING USED FOR THE PURPOSE OF SOLICITING SALES OF TIMESHARE INTERESTS.
THIS ADVERTISING MATERIAL IS BEING USED TO SOLICIT SALES OF TIMESHARE INTERESTS.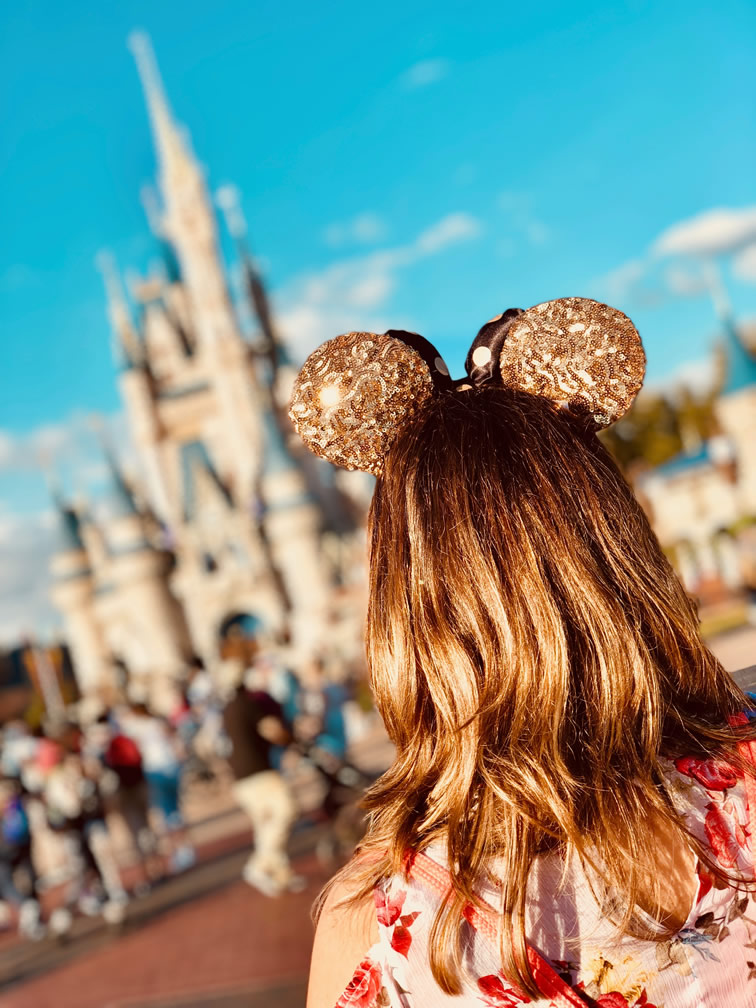 Peak Season Dates
Oct 8 - Oct 30
Dec 21 - Dec 23
Holiday Season Dates
Jan 1 - New Year's Day
Feb 7 - Feb 9 - NAHB Convention
Feb 18 - Feb 20 - Presidents Weekend
March 11 - April 2 - Spring Break / HIMSS 2022
April 10 - April 16 Easter Week
May 27 - May 29 - Memorial Weekend
July 1 - July 3 - 4th of July
Sep 2 - Sep 4 - Labor Day
Nov 19 - Nov 21 - Classic Weekend
Nov 24 - Nov 27 - Thanksgiving
Dec 24 - Dec 31
Christmas - New Year's Eve
Orlando Palace Resort
Relax and make yourself at home near the world-famous International Drive. Orlando Palace, Orlando, FL makes you feel right at home with spacious 2-bedroom accommodations near central Florida's most popular theme parks and attractions.
From the moment you check-in at Orlando Palace International Drive, you'll feel like royalty. The large and luxurious 2-bedroom villas are loaded with features and amenities designed for the entire family. Enjoy your privacy with separate sleeping, eating, and living areas. Watch your own favorite shows on separate large-screen televisions. Save time and money with a fully-equipped kitchen and in-room washer and dryer.
Stay in the Center of Orlando's Action You'll know you're staying conveniently in the heart of the action when you step outside to a peaceful swimming pool retreat overlooking a beautiful lakefront area. At Orlando Palace, you're also just a quick hop, skip, and a jump away from world-class shopping, dining, and nightlife. Other resort amenities at Orlando Palace Orlando include basketball and volleyball courts, a state-of-the-art fitness center, activities center, and game room, BBQ facilities, horseshoes, and more.
Two Bedroom Villa Deluxe
Here at Orlando Palace Resort, our spacious two-bedroom villas are centrally located near all the theme parks, down the road from Orlando's foodie paradise, Restaurant Row, and just mere steps from all the attractions of World Famous International Drive. While staying with us you will be at the center of all that Orlando has to offer in the comforts of a fully-furnished Orlando vacation home, along with all the amenities that you've come to expect from Orlando Resots
700 Square Feet
Sleeps up to 6 Guests
Non-Smoking
Air Conditioning & Heating
Jetted Tub
Living Room
Dining Area
2 Separate Bathrooms
1 Queen Bed
2 Twin Beds
1 Queen Sleeper Sofa
Hairdryer
In-Room Safe
Alarm Clock Radio
Iron & Ironing Board
Phone with Voice Mail
Cable TV with Premium Channels
DVD Player
Wi-Fi Internet Access
Washer/Dryer
Microwave
Coffee Maker
Refrigerator
Eating Utensils, Pots, Pans & Dishes
Bathroom with Handrails
Lowered Countertop & Appliances
Roll Up Kitchen Sink
Orlando Palace Resort Location Map
Orlando Palace Resort Orlando
6145 Carrier Dr,
Orlando, FL 32819
Amenities
Drafts Sports Bar & Grill Express with Pool Bar
Palace Deli & Coffee Shop
Barbecue Facilities
24-Hour Front Desk
Attraction Tickets Desk
Concierge Service
DVD Rentals
High-Speed Wireless Internet (fees apply)
Basketball
Game Room
Horseshoes
Volleyball
24-Hour Fitness Center
Children's Wading Pool
Heated Outdoor Pool
Pool Bar